The Boreal Centre for Sustainability is building its Eco-Enterprise Directory and looking for businesses to feature.
An eco-enterprise is a business, no matter how small, that directly or indirectly supports sustainability by reducing the environmental impacts of their operations and investing in the ecosystem. This is not limited to actively promoting environmental causes, but also includes most locally owned and operated businesses. Small businesses build community identity and offer a 'greener' alternative to large businesses that may not be invested in the interests of the area.
In building an eco-directory the Boreal Centre aims to raise the profile and economic stability of small and ecologically responsible enterprises in the Peace region by including them in an online directory. Creating a network between groups that lack a formal industry will enable greater community support and provide opportunities for information sharing. Rural residents often prefer home-run businesses when available and appreciate the diversity they bring to local economies. Small enterprise often lack the resources for marketing and thus may find difficulty sustaining themselves. With this in mind the Boreal Centre will:
- Create a profile for various businesses in the Peace region who practice sustainable techniques within their community and
- Build a user-friendly directory of these businesses to be featured on our website as well as distributed to other networks.
The following are examples of a finished page: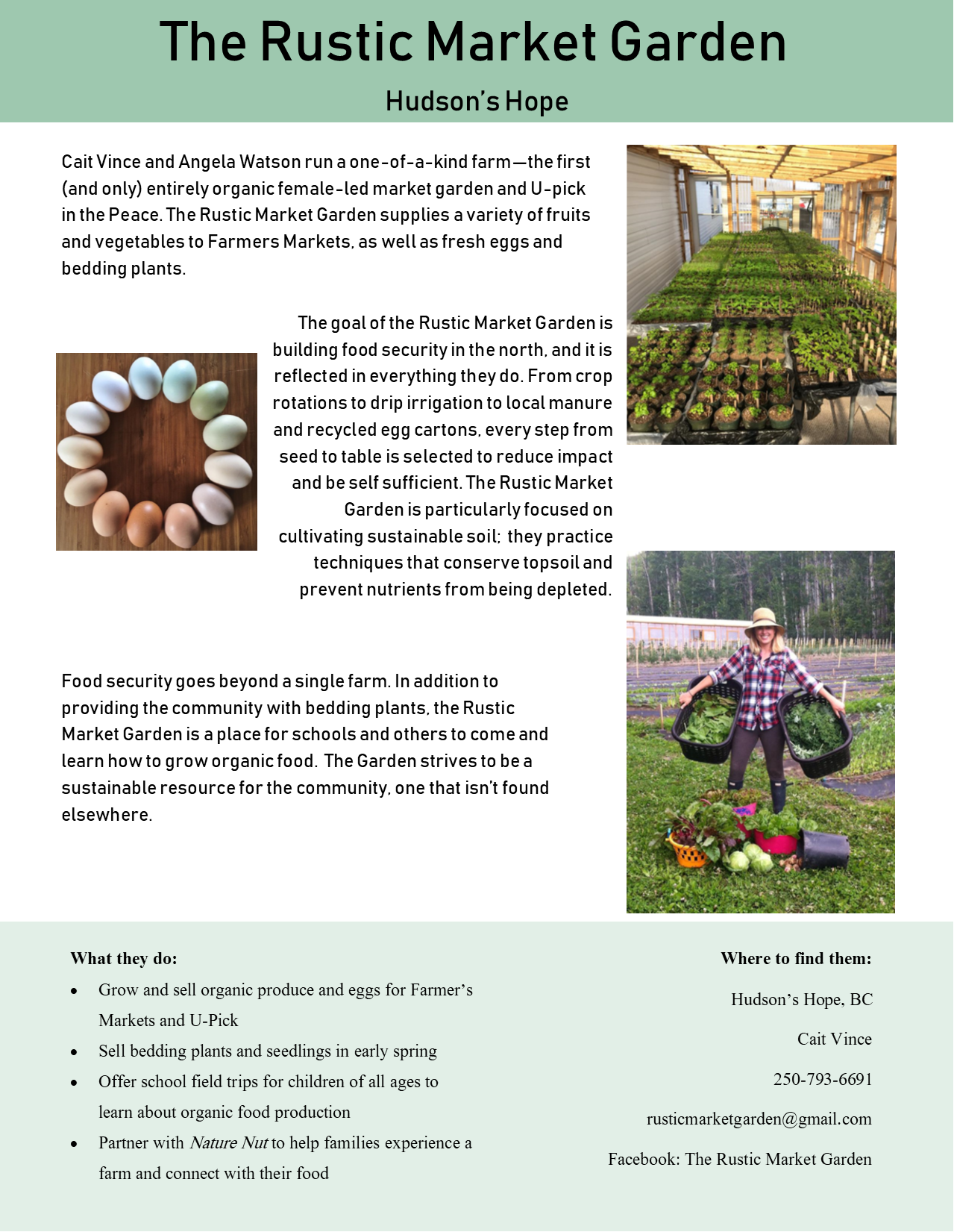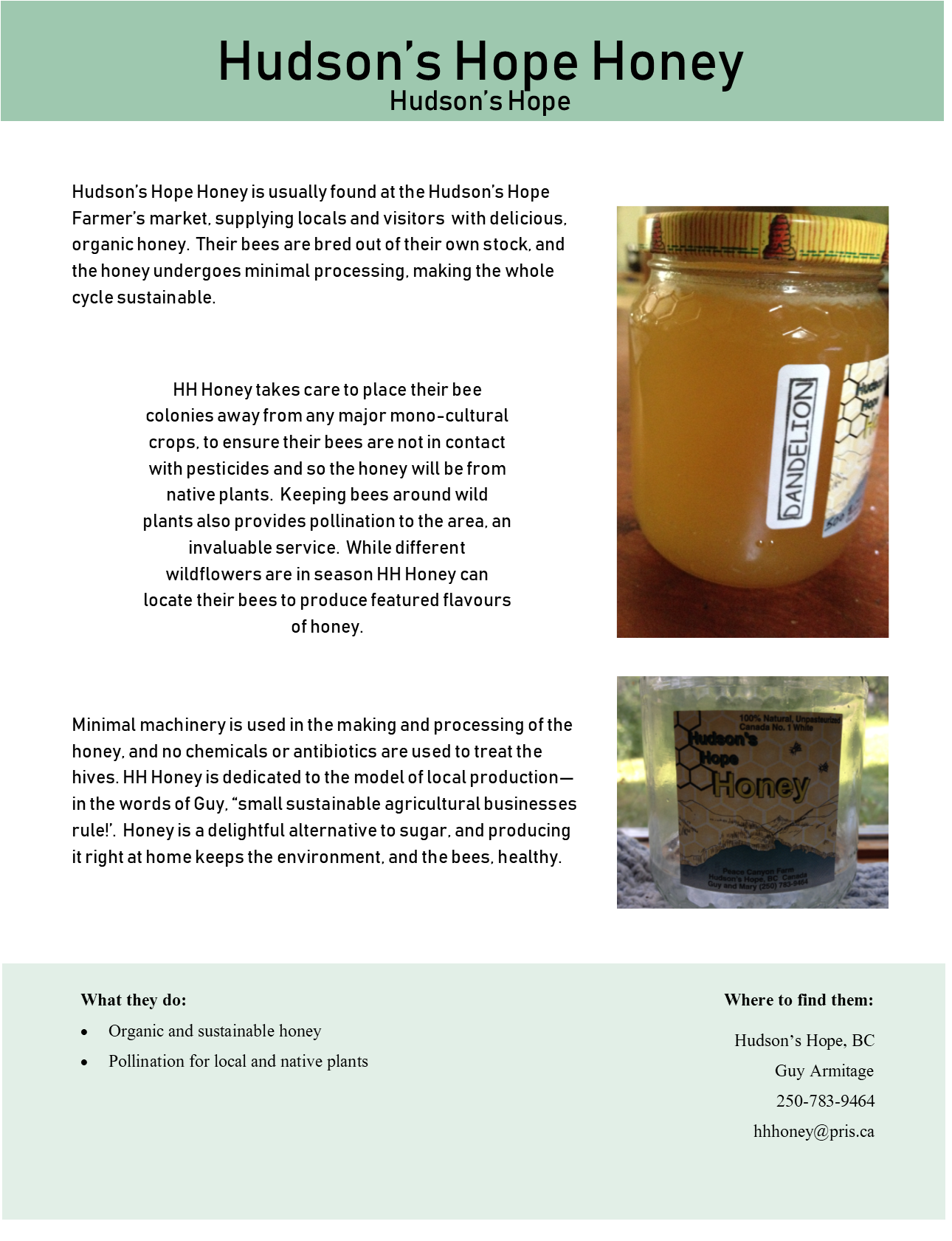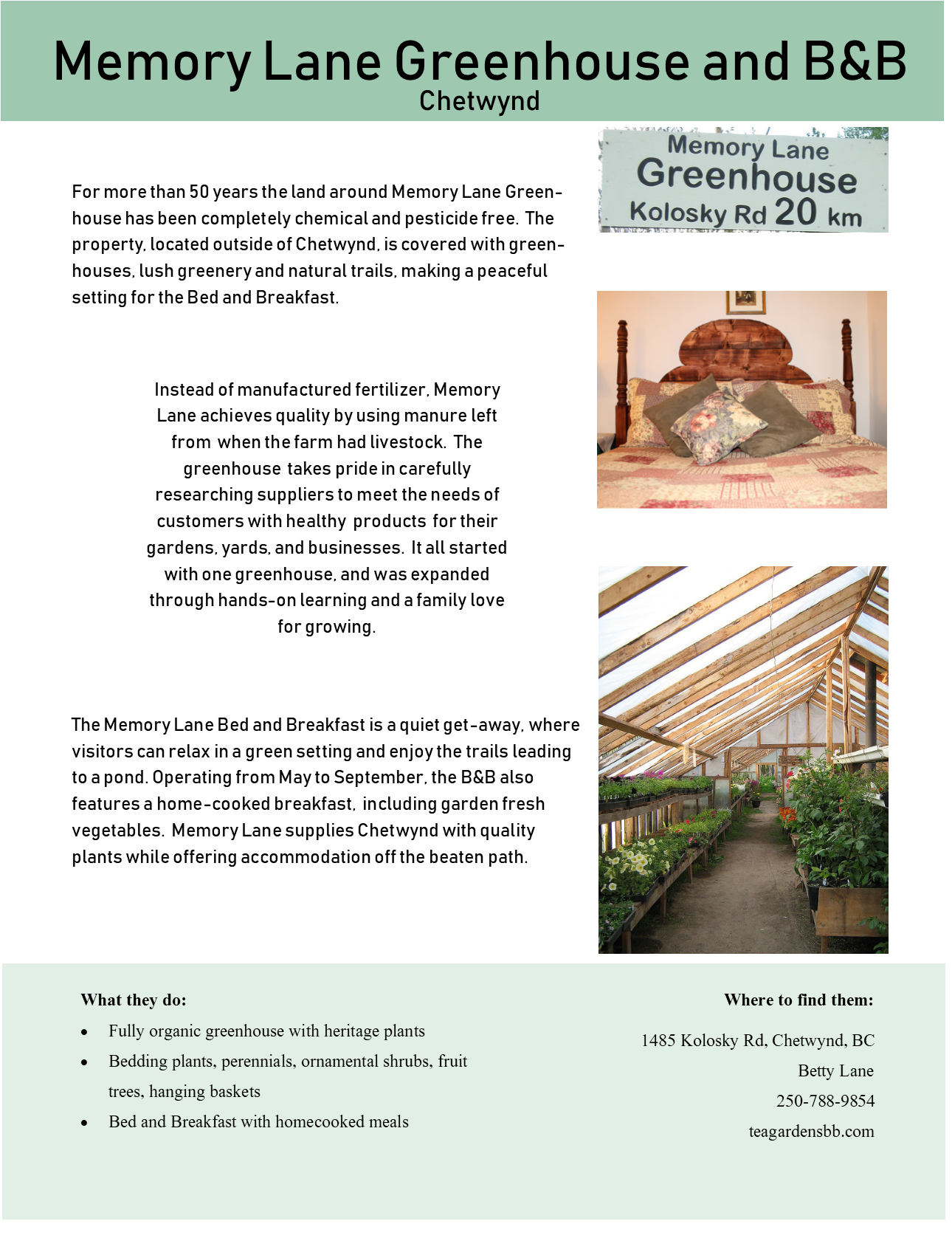 Is this you?
You might be an 'eco-entrepreneur' if:
Your business is locally owned
You strive to meet the needs of your community
You focus more on connections and networks than profits
You take care to reduce your and/or other's environmental impact
Your work reflects your care for environmental, health, and social issues
Your work is your passion as much as it is your livelihood
Join our network! Contact us through Facebook, email at borealcentre@gmail.com or call 250-788-9635 to be included in our directory. As part of our relaunch we are asking for a small promotional membership fee and will conduct a short interview to learn about your business.
The Boreal Centre waves responsibility for any business license requirements of featured businesses.