The Boreal Centre is creating a new community space for all to enjoy at the Welcome sign near Centennial West. With Strawberries, Raspberries, Currants and Haskaps as well as Apple, Cherry and Plum trees, there is something in store for everyone.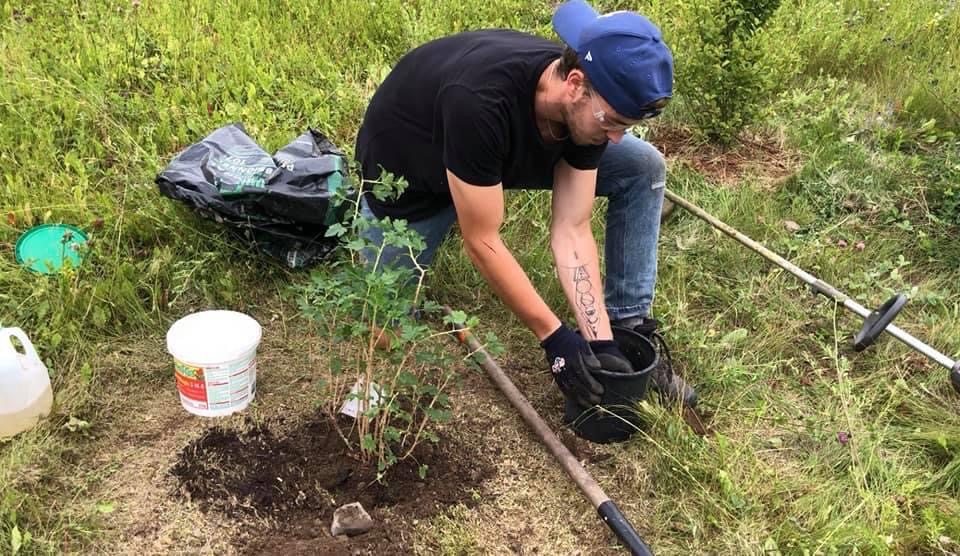 This summer, the Boreal Centre has begun to install several new food production garden sites around our Moberly Lake Property. Using a variety of recycled materials and low-impact weeding techniques, we hope to provide a supply of natural, healthy, organic fruits and vegetables for those in need.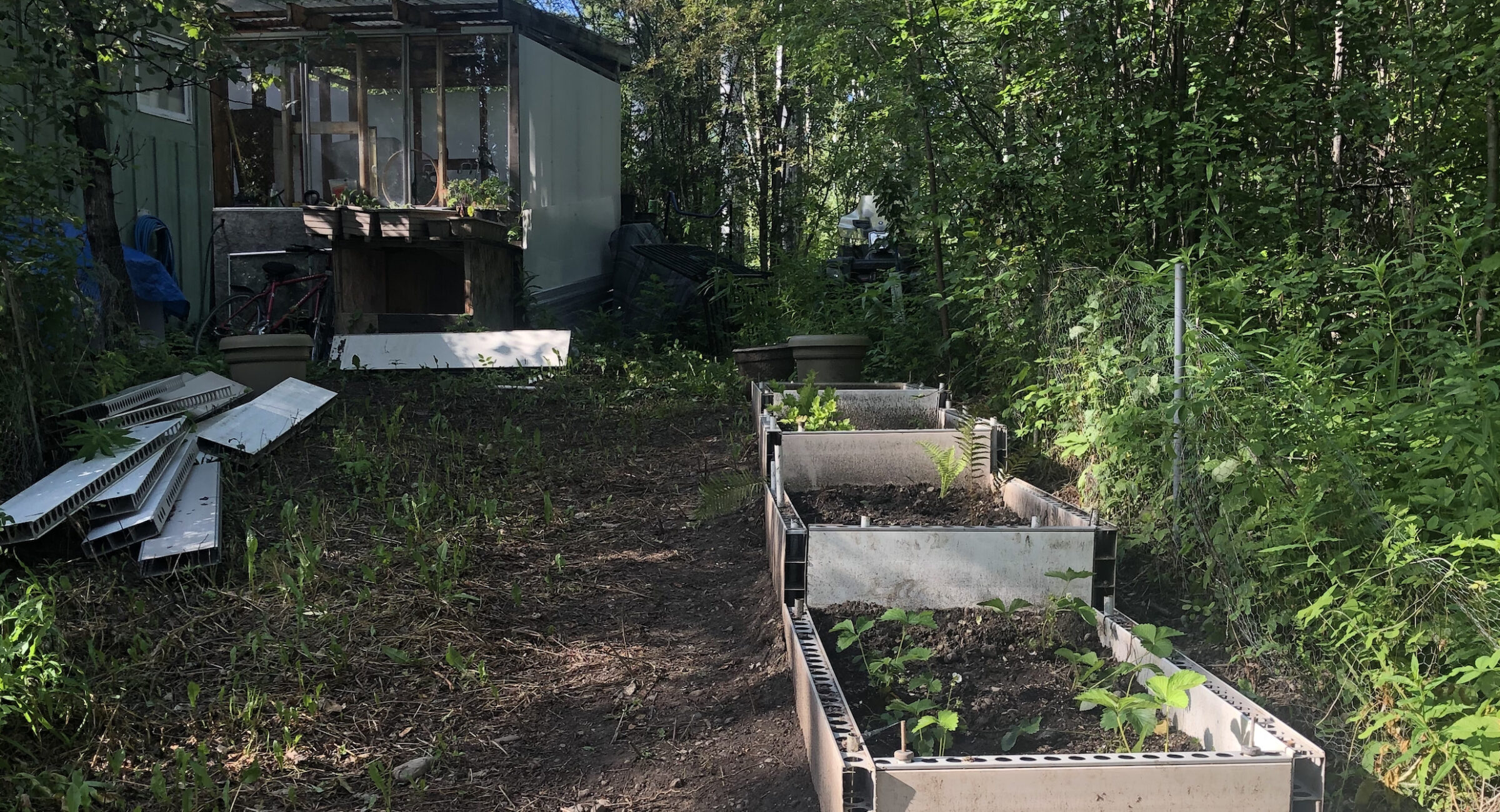 The Boreal Centre is currently studying the growth and productivity of several different varieties of Haskap, a tasty berry that has the potential to be an important crop for Northern farmers in the future!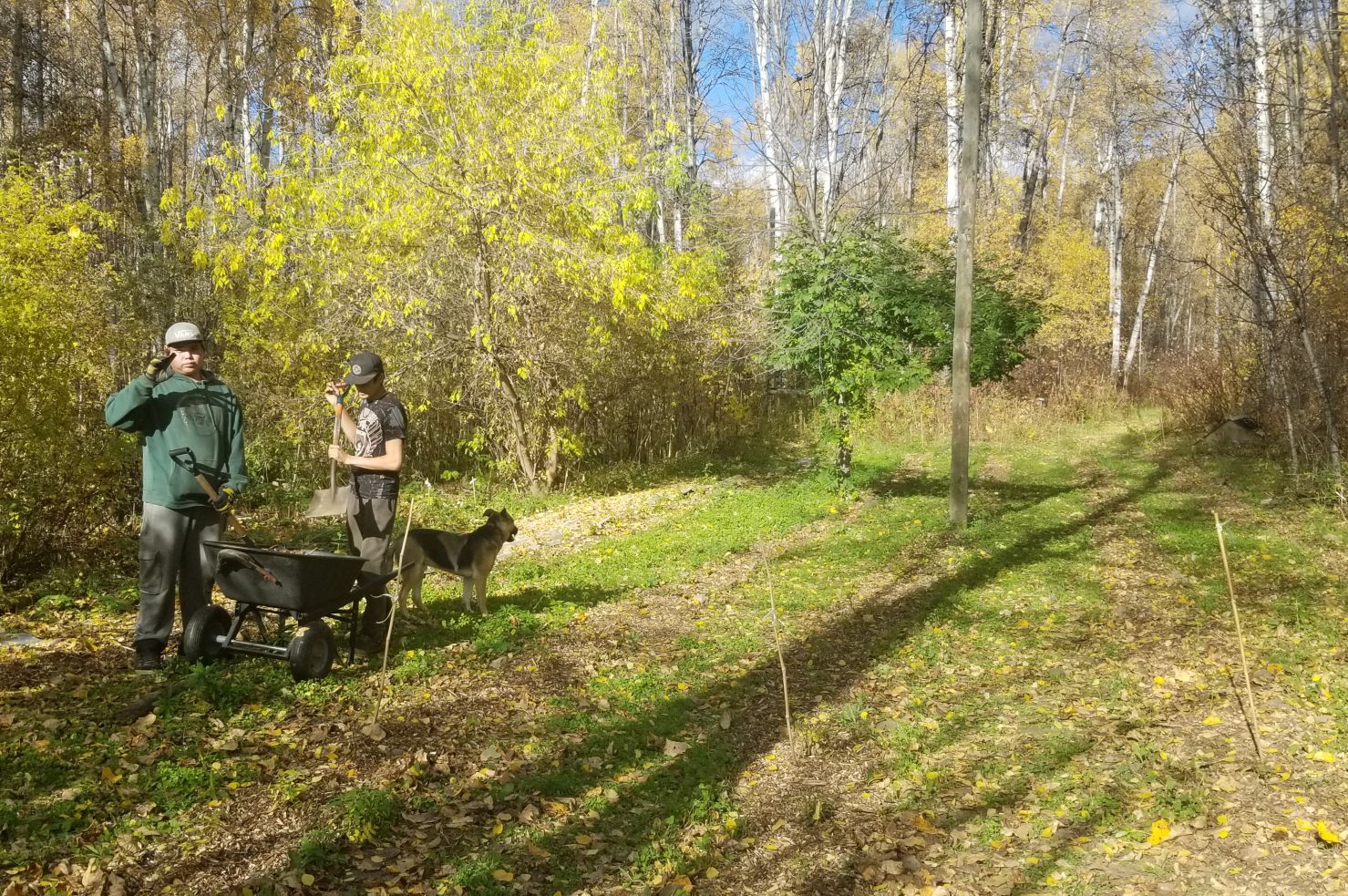 The Boreal Centre is designing and installing a series of trail signs educating users on traditional edible and medicinal plants. This project aims to help people realize the value of the Boreal Forest and make it easier to access foods and medicines, connecting more people with the land.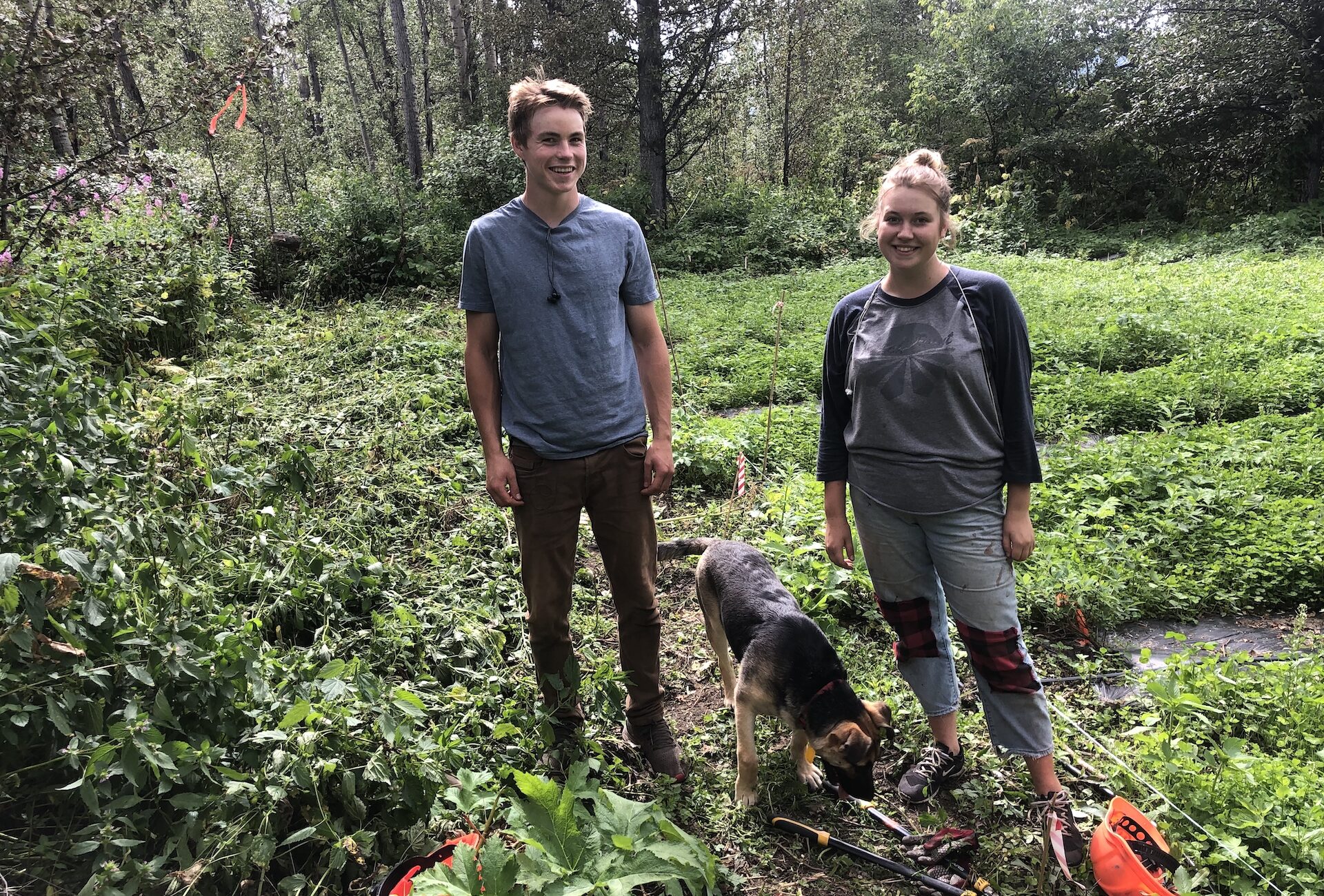 A staple of any permaculture setup, the Boreal Centre has implemented several Hugelkulture beds this summer. Using piled up decaying logs, Hugelkultur beds are able to soak up a large amount of water and slowly release it over time, meaning they are almost completely self-irrigating, even in the drier summer months!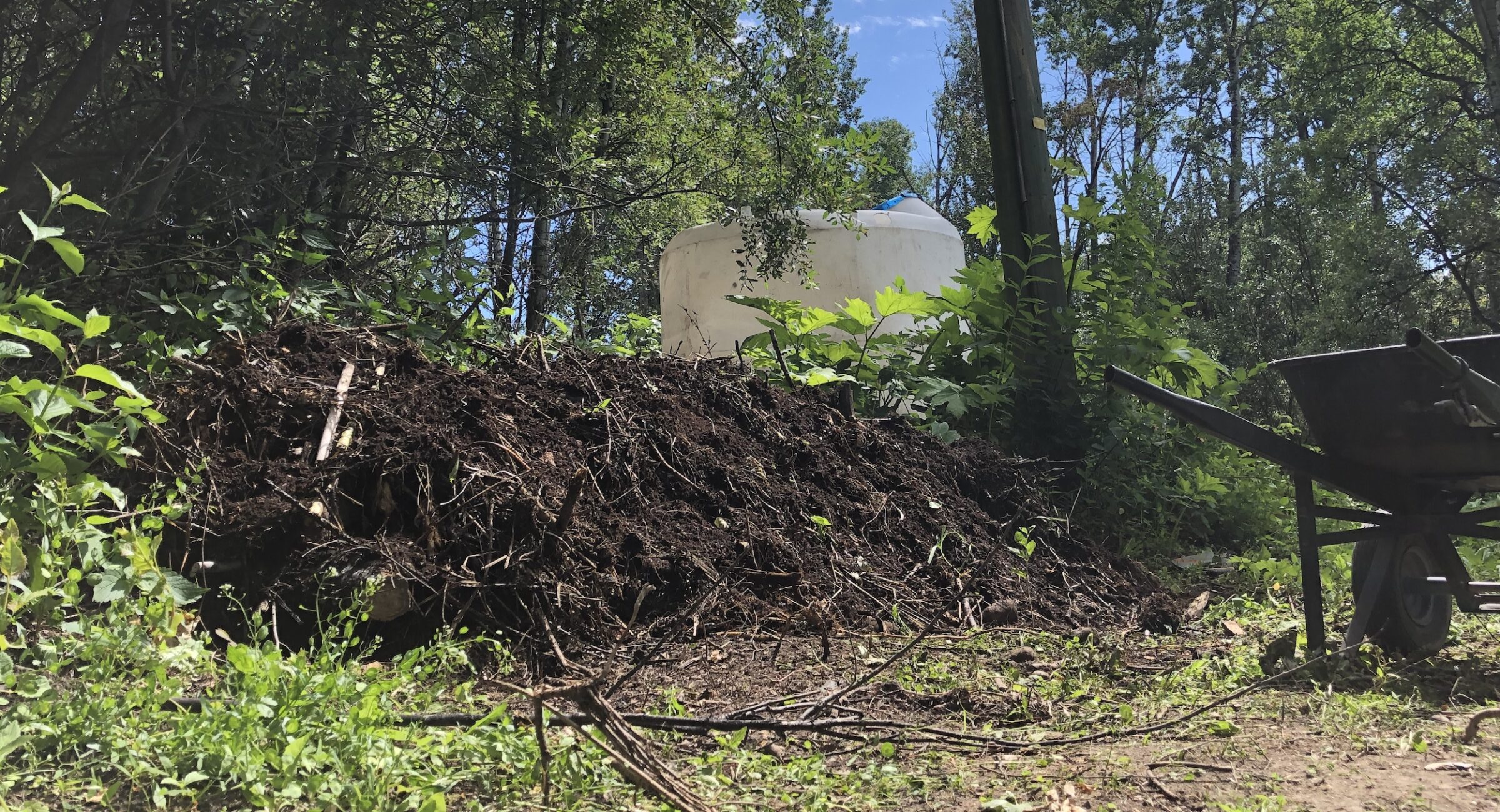 Waterfront Assessments
The Boreal Centre undertook shoreline property assessments for watershed protection. Learn more about watershed stewardship and why it's important.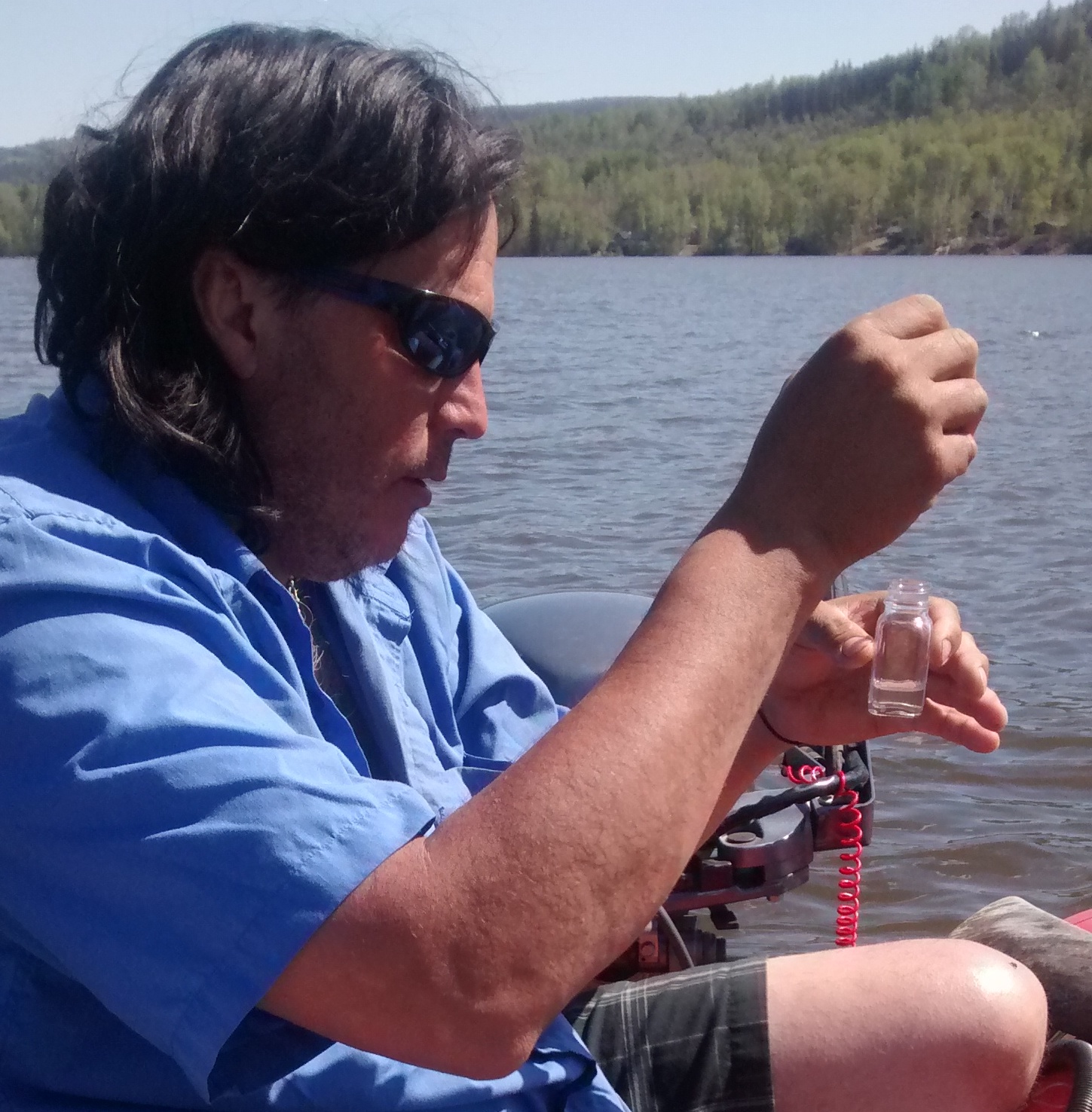 Water Sample Testing
In 2015 and 2016 the Boreal Centre conducted analysis of water quality from Moberly Lake. Recent flooding as well as increased shoreline erosion had caused sediment levels to rise, amongst other pollution. As heavy sediment is hazardous to fish, it is important to track changes in water quality.
Watershed Stewardship Planning
The Boreal Centre is serving as a platform for stakeholders and actors of the Moberly Lake watershed to collaborate their planning efforts. A healthy watershed is important to everyone, and in facilitating information pathways the Boreal Centre hopes to make caring for the lake more efficient.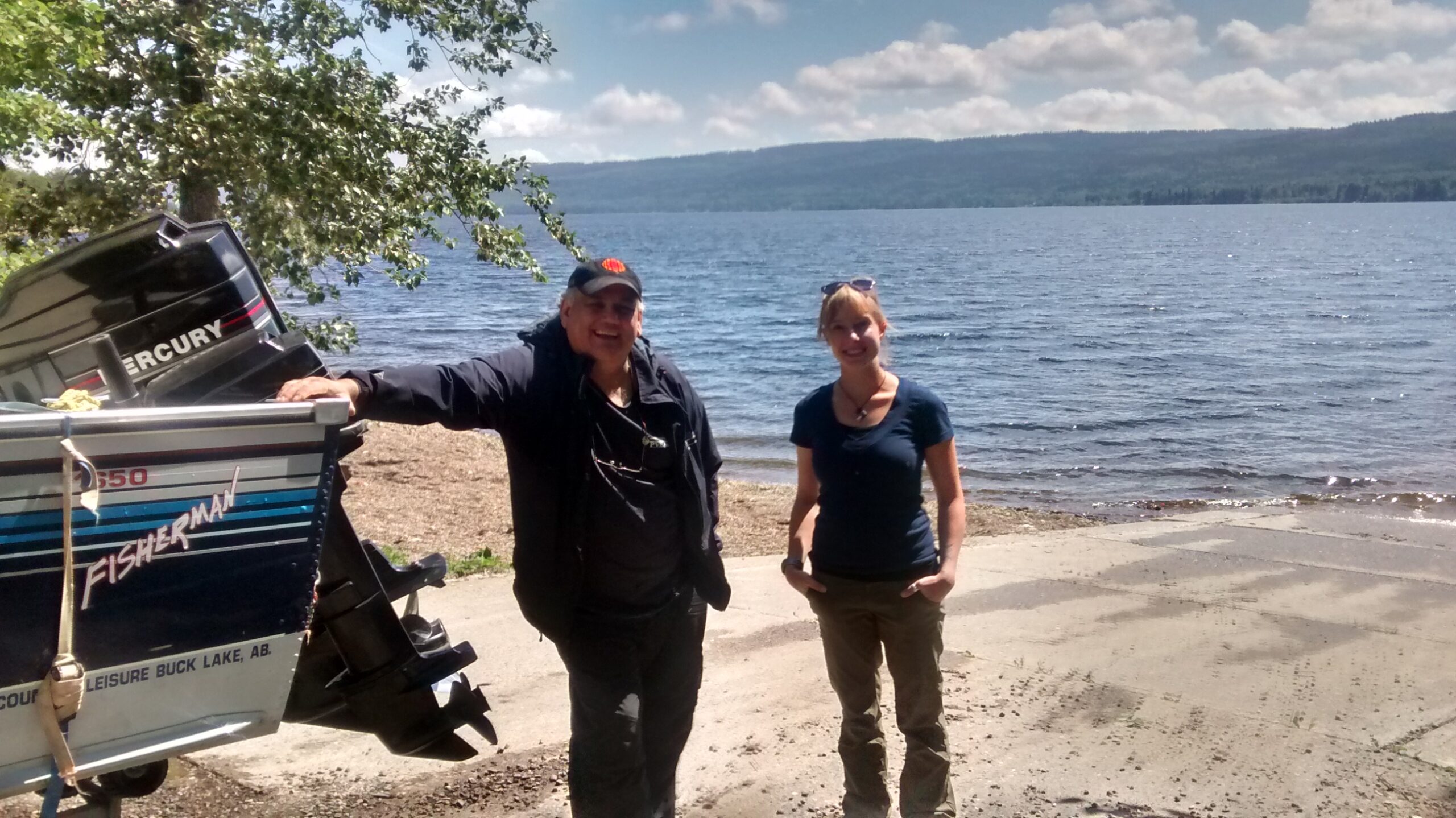 Wild Edible Planting
The Boreal Centre has planted Saskatoon, Elderberry, and Skunk Currant near the Welcome sign off Centennial West. Once rooted, fruit will be free access to any who stop by. The goal of this project is to make the Moberly Lake monument more welcoming for guests, as well as to increase awareness of wild edibles. Saskatoon has also been planted around Moberly Lake Elementary School. Planting of additional native plants is planned for the future.